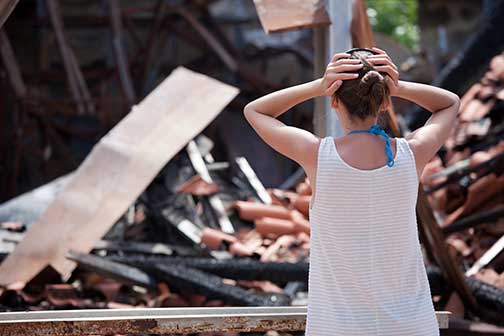 Every year, millions of people face property damage or property loss from unexpected events.
With the West Coast at risk for earthquakes, the East prone to snowstorms and hurricanes, and tornadoes threatening much of the Midwest, few places are immune to the fury of Mother Nature.
Natural catastrophes can strike quickly and without warning. In the worst cases – such as Hurricane Andrew, the Oakland Firestorm, Hurricane Ivan, the Northridge Earthquake, and most recently Hurricane Irma – many people learned the hard way how well their homes and property resisted disaster
If someone has become injured on your property or if a violent storm destroys your home, you will need to file a claim with your insurance company. Remember, a homeowners policy is a contract between you and your insurance company. And there are rules and procedures that you and your insurer must follow. Read your insurance policy to see what your responsibilities are.